we think about measurement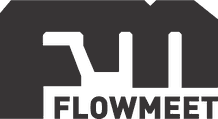 At FLOWMEET we offer the best solution for the measurement and control of fluids. We have a wide range of flow meters, level meters, pressure and temperature sensors, as well as other complementary equipment, to provide you with a comprehensive solution for monitoring both liquids and gases.
We have our own development and products tailored to your needs, also providing personalized attention and true local support.
We work every day to expand both our product range and the capacity of our services, such as calibration, helping you to comply with the most demanding standards in the industry.
Flow measurement solutions