we think about measurement
PR Series
Rotating Piston Flowmeter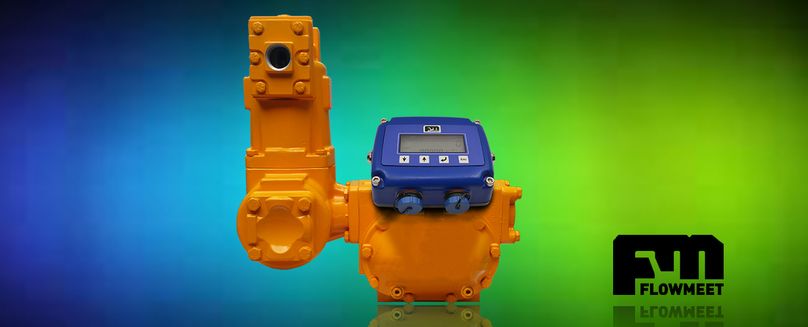 Download Files
FLOWMEET rotary piston flowmeters of the PR Series have outstanding performance especially in oil and fuel. They can be used in process plants. They are the volumetric type equipment with the least error on the market (3 Lts in 2000 Lts). Virtually maintenance free. Its moving parts do not have metal-to-metal contact, which means that they do not have degradation over time. They have a built-in deaerator and a Mesh Filter. It has anti-explosive certification for classified areas.

PR Series Models
1 y 1/2" BSP
2" BSP
3" BSP
4" BSP
6" BSP
10
10
10
10
10
-40/70
-40/70
-40/70
-40/70
-40/70
25/250
38/380
75/750
130/1300
225/2250
---
Technical Data

The most accurate equipment for this type of application

Built-in deaerator (avoids false measurements due to the presence of air)

Mesh filter (prevents the entry of any solid or impurity that could damage the device's mechanism)

Error less than 0.15% (3 Lts in 2000 Lts)

Repeatability: better than 0.02%

Low maintenance

Very low pressure losses

Pressure up to 10 Bar
Common Applications
Fuel dispatch and receipt control.

Measurement of edible oil production.

Control of the history of oil consumption of engines, turbines.

Fuel transfer volume measurement
Product Description

It is a positive displacement flowmeter for liquids. The primary sensor has a housing with two piston displacement rotors and a single central locking rotor, synchronized through three cylindrical cavities with a non-metal-to-metal contact with the measuring element. Each rotor is supported at each end by a bearing plate through which the rotor shafts project. The piston displacement rotors alternately move through the two half-cylinder cavities of the metering element, while the single locking rotor rotates within its cavity in such a way as to produce a continuous capillary seal between the upstream product and the measured product.At one end of each rotor shaft is a timing gear. The lock rotor gear, which has twice the number of teeth of each of the shift rotor gears, rotates at half the RPM of the shift rotors.