we think about measurement

TM Series Miniature Thermal Mass Flowmeter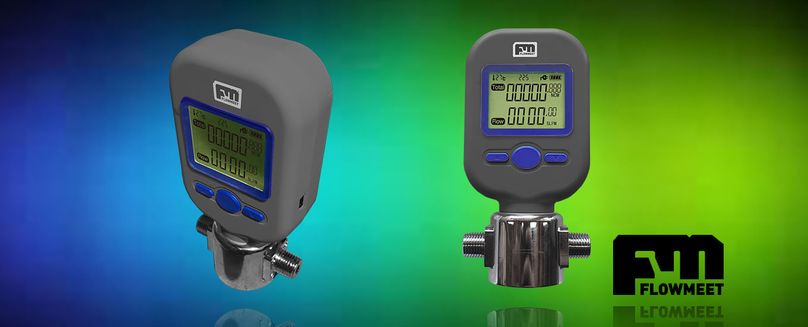 Download Files
The FLOWMEET Thermal Mass Flowmeters for gases of the TM Series have an outstanding performance for the measurement of all types of gases. This type of flow meter can be used for any type of gas. They do not have moving parts, the presence of vibrations in the pipe does not affect their measurement, these characteristics result in having the virtues so desired for all flowmeters such as: maintenance-free, being suitable for applications as diverse as gas measurement. They have a very wide working temperature range (-40 to 350 ° C). They have RS-485 communication. In turn, as a fundamental characteristic, given their physical operating principle, they DO NOT need temperature or pressure compensation. They are characterized by working at low flow rates

TM Series Models table
0,01
0,01
0,1
10
25
200
0,8
0,8
0,8
6
6
12
-10/55
-10/55
-10/55
NPT 1/4''
NPT 1/4''
NPT 1/2''
0,350
0,350
0,350
Technical data

Computer


Accuracy: Better than +/- 2%

Power supply: 4 AA / 6-15 VDC batteries

Alarma alto caudal

Alarma de bajo caudal

RS-485 communication
Product description

The TM Series Thermal Mass Flowmeters make use of the thermal mass flow measurement principle. They are mass flow meters that feature a heated, high-precision tube through which the gas flow passes. Said tube has a length-diameter relationship to ensure laminar heat flow. When heat is applied to the tube, a temperature measurement is made at the inlet and outlet of the tube; the difference in temperature between the two points indicates the amount of energy that the fluid has absorbed, which depends on the mass moving through the tube.
Common Applications

Monitoring and control of oxygen in hospitals

Nitrogen monitoring and control in the food industry

Gas monitoring and control for industry and companies.
Our clients and their applications
Gente de La Pampa S.A.

Sales de Jujuy S.A.

Italem S.A.