we think about measurement

UH Series Ultrasonic flowmeters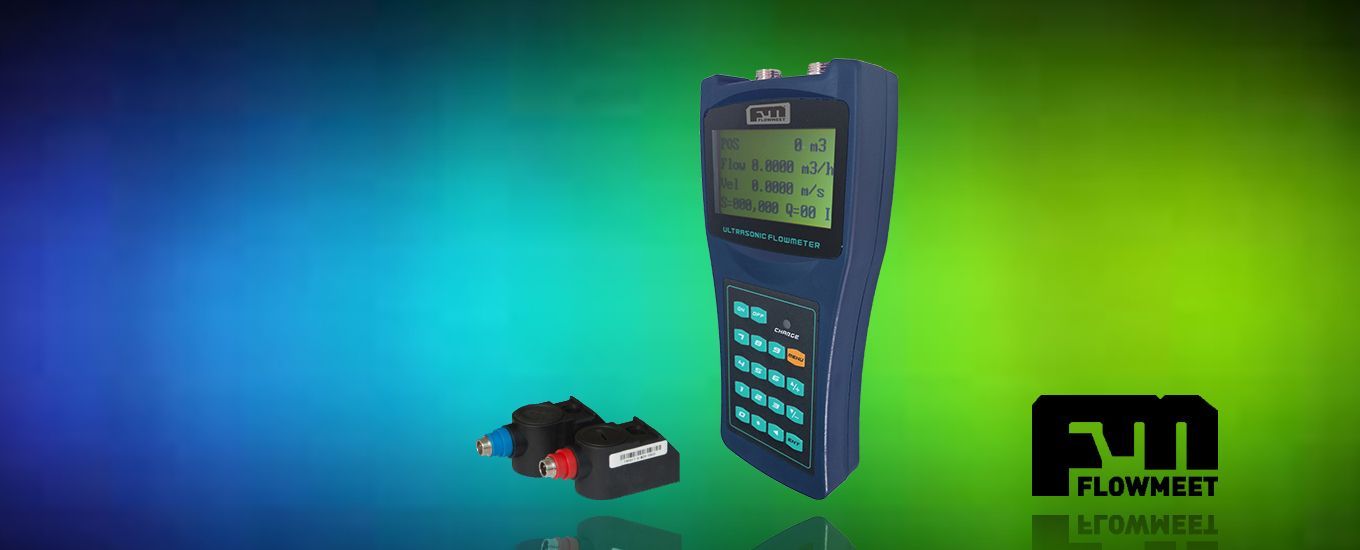 Download files
FLOWMEET ultrasonic flowmeters of the UH series are characterized by measuring a wide range of fluids. Their installation is extremely simple since they do not present any obstruction on the fluid and they are installed outside the working pipe. As there are no moving parts, the measurements are not affected by pressure variations, installation problems or wear. The transmitter is lightweight and has a very clear display. It has an easy-to-use format that allows the visualization of all the necessary parameters in a very comfortable way; on the other hand, the transducer is installed on the pipes to be measured being clamp-on type sensors. They are used especially to measure, almost without exception, all types of liquid flow. It is the fastest and most comfortable type of flowmeter to install for immediate data readings in the development and control of a plant.
The equipment has an independence of 10 hours without being recharged its batteries.
A great complement to this type of flowmeter is a thickness gauge. This instrument is used to accurately and quickly determine the thickness of the pipe where the measurement will be made with the flowmeter. In this way the uncertainty is reduced and the error of the flow measurement caused by the estimation of the thickness of the pipe is reduced.
UH Series model Table
15
50
300
15
50
100
700
6000
100
700
-10
-10
-10
-10
-10
70
70
70
160
160
Technical data

Computer


Accuracy: Better than +/- 3%

Linearity: 0.5%

Fluid velocity: 0.2 - 32 m / s

Repeatability: Better than 0.2%

Measurement period: 500ms

Display: Illuminated LCD

Power supply: 3 AAA Ni-H batteries (7 hours of independence) 100-240V AC charger

Communication: RS-232

Data logger (2000 lines of data)

Computer size: 100x66x20 mm

Weight: 514 gr

Material ABS
Pipeline

Size: 15-6000mm

Materials: Steel, cast iron, cement, copper, PVC, aluminum, FRP, etc.
Liquid

Types: Water, sea water, industrial waters, acids, alkalis, alcohol, fuels, etc.

Temperature: -10 ° C / 70 ° C

Turbidity: <10000ppm

Direction of flow: Bidirectional
Common applications

FLOWMEET ultrasonic flowmeters are ideal for flow measurement in large pipes due to their installation external to the pipe. Materials such as PVC or fiber cement make it difficult to install a full flow meter.